Best Places to Stay in Key West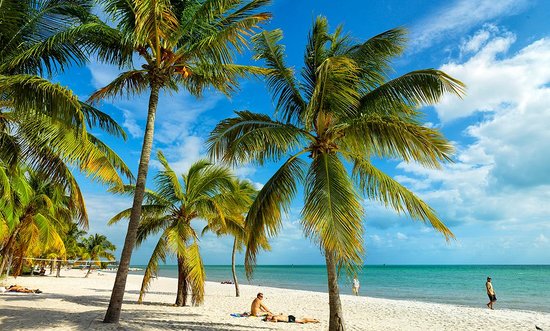 Talk to Key West locals and you'll be amazed how many came here on vacation and never left. Still, you have to start somewhere. Here are seven great hotels in Key West, while you're getting your feet wet in the Florida Keys.
A new accommodation in the "Brooklyn of Key West," Stock Island, The Perry overlooks a marina and mangrove islands. Local art and historic photographs warm the industrial architecture inspired by the setting of a former boatyard. Rooms, too, balance old and new, with reclaimed materials in the décor, comfy beds and state of the art technology. Two restaurants offer seafood fresh off the fishing boats, craft beer and cocktails, regional flavors and seating that includes serene water views, as well as a fire pit. Did we mention they're pet friendly?
SOUTHERNMOST BEACH RESORT            
A comprehensive, all-in-one experience, the Southernmost Beach Resort encompasses multiple properties, on-site bars and restaurants, a spa, three pools, lightning fast wi fi, fitness center, a private pool and beach, and a sunbathing pier. Wondering if you'd ever leave? Many don't, but those who do find the excitement of Duval Street straight outside the door, and the world-famous Southernmost Buoy just a block away (with a superb view of the sunset in Key West).
Steps away from Mallory Square and sunset festivities, Ocean Key Resort and Spa overlooks where Key West Harbor unites the Atlantic Ocean and the Gulf of Mexico (meaning, nonstop water views). Appointed in elegant, island design, the resort offers an upscale take on Key West taste (bright florals, crystal chandeliers). The Miami Beach worthy Liquid Lounge poolside; Hot Tin Roof restaurant and the Sunset Pier (with live music daily) offer a range of refreshments and environments for relaxing and indulging.
A glamorous renovation of a classic, 1950s motor lodge, the Orchid Key Inn gathers luxurious rooms around an inviting, central swimming pool. Cool, white rooms accented in ocean colors (and, of course, plenty of orchids) offer seclusion and privacy, while the poolside bar hosts a lively party and house-infused craft cocktail specials daily for happy hour (a favorite of locals, too). Find just the right amount of retro charm and cool trend here.
Sequestered in a pocket of privacy in the heart of the bustling Key West Waterfront, The Marker draws inspiration from local beauty, local art (which you'll see everywhere) and local flavor––all of which add up to it being a favorite local's spot, especially Sunday afternoons for DJ parties at the poolside tiki bar and restaurant. Fresh and modern, the rooms feature private balconies and accents of turquoise and ocean blue that wink at the colors outside, until it's hard to say which is the better world to be in. Luckily, you get to have it all with the amenities included in this boutique hotel.
A member of the new generation of hotels, The Gates is as much a lifestyle hub as a hotel. Hosting everything from movie nights, dance parties, happy hours and concerts on premise, The Gates is also dialed in to the best events around town and offers a free shuttle from its breezy, waterfront location on Roosevelt Boulevard to Old Town. A food truck (The Blind Pig), a craft bar (Rum Row), and a flat screen cigar lounge complete the cool, contemporary vibe.  
Located on the entryway to Key West, 24 North gives its guests space to relax, while having access to all the action in town (via a convenient shuttle). Stylish and new, 24 North is a great spot for large parties and events on the ample, lush grounds; business meetings in the indoor, well-outfitted meeting rooms, and a tropical escape for couples and families on vacation. Rooms done in sand and sea-blue remind you of a splendid pool and Gulf of Mexico directly outside the door.
Leave a comment
Comments will be approved before showing up.