THE SOUTHERNMOST POINT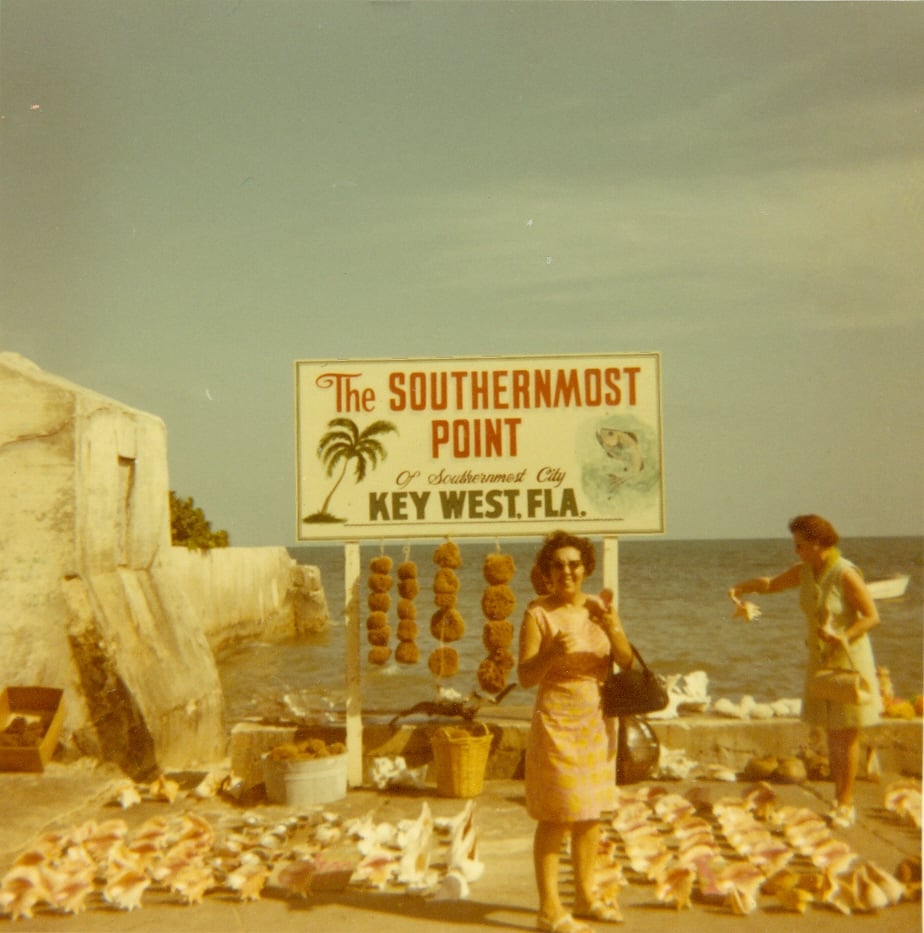 By MHG


Despite its small size, Key West holds many points of significance for the United States. One in particular is, "The Southernmost Point in the Continental U.S.A."
As seen by the sizeable marker erected on this "southernmost" point (or close to it anyway, I explain later) it's a title that we hold with equally sizable pride here in Key West.
The story of how this giant buoy-shaped hunk of cement came to be however, is rather fitting I think, of a festive and vibrant place like Key West.
If you've ever been to our little island, or maybe heard a Jimmy Buffet song, or know a tad about the colorful characters that have called Key West home throughout history – then it's easy to understand that we see, and join-in on, our fair share of celebrating in this town.
In fact, celebrating is a daily ritual here in Key West as we celebrate even the every-day miracle of the sun setting into the ocean. This aptly named "Sunset Celebration" takes place every evening at Mallory Square Dock.
With all of the fun-loving and fancy-free celebrating that goes on here, it's probably not hard to imagine that some visitors let the salty island air of paradise – or that found on the rim of a margarita - to go straight to their heads.
Quite possibly, or at least in part, this is likely what led to the previous rendition of the Southernmost Point marker, a small hand-painted wooden sign, being stolen on a semi-regular basis. This regular theft was much to the annoyance of the local authorities, and resulted in continual expense for the town of Key West each time they had to replace the popular landmark.
In 1983, thoroughly exhausted by pranksters taking the sign with them as an unauthorized souvenir, the town officials finally proclaimed, "Enough!" – or likely something along those lines. With that, the 12ft tall and 7ft wide, exceedingly heavy, and impossible to carry concrete marker was crafted and installed at the corner of Whitehead and South Street in Key West, FL.
The new monument was painted by local artist, Danny Acosta and proudly states in bold lettering, "The Conch Republic", "90 Miles to Cuba" and "Southern Most Point Continental USA". These claims made on our beautiful stone buoy are mostly...or at least pretty close to being true. This is only because the actual southernmost point lies about 10 miles off shore on the privately owned Ballast Key, and Cuba is really closer to 94 miles away from this point – but who's counting. Totally accurate however, is that we are, and were for a few glorious moments in time, the Conch Republic. Which is a colorful story for another entry.
While this cement version of the Southernmost Point has encountered occasional surface damage over the years, the most notable being in 2017 when Hurricane Irma sandblasted its ocean-facing side, it has yet to be stolen.
All things considered, the Southernmost Point landmark is a pretty fantastic site to see and spot to get your photo taken too! A lot like Tucker's Provisions, we'd say it's a "must do" on any trip to Key West.
*Pro-Tip: The Southernmost Point landmark tends to be a popular place so we recommend you grab a Cuban coffee and head down to the point in the early part of the day, around 8-9am. You'll beat some of the crowd and then can head over to see us at Tucker's!
611 Duval St. Key West – open every day 10am-10pm
Resources:
The Historical Marker Database – https://www.hmdb.org/m.asp?m=87412
Tripshock - https://www.tripshock.com/blog/All-About-the-Southernmost-Point-Landmark-in-Key-West-Fl-History-Myths-and-More/
Travel Weekly - https://www.travelweekly.com/North-America-Travel/Key-Wests-Southernmost-Point-marker-gets-restoration?ct=usa
Photos:
Key West TV Blog - Old sign with scooter - https://keywesttv.tumblr.com/post/446572462/southernmost-not-really-southernmost-marker
Yelp - Old sign from 1960s - https://www.yelp.com/biz_photos/southernmost-point-key-west?select=U6BnqZYutfoyussOcikBrA
Odd Stuff Magazine - Sandblasted marker 9/2017 - https://oddstuffmagazine.com/pictures-day-september-16-2017.html
1 Response
Leave a comment
Comments will be approved before showing up.